Baylor Scott & White Health | Diversity Employer
www.bswhealth.com
As the largest not-for-profit healthcare system in Texas and one of the largest in the United States, Baylor Scott & White Health was born from the 2013 combination of Baylor Health Care System and Scott & White Healthcare. Today, Baylor Scott & White includes 52 hospitals, more than 800 patient care sites, more than 7,300 active physicians, over 49,000 employees and the Scott & White Health Plan.
Our mission
Founded as a Christian ministry of healing, Baylor Scott & White Health promotes the well-being of all individuals, families and communities.
Our ambition
To be the trusted leader, educator and innovator in value-based care delivery, customer experience and affordability.
Our values
We serve faithfully
We act honestly
We never settle
We are in it together
Our strategies
Health – Provide seamless and exceptional quality care by transforming into one high-performing team
Experience – Create customers for life; driving loyalty by empowering consumers and delivering on the brand promise
Affordability – Reduce the financial burden on our customers and invest in Our Core by relentlessly driving down the total cost of care
Alignment – Ensure consistent results through a streamlined team approach and unified operating and clinical models
Growth – Create value for those we serve through the pursuit of sustainable growth initiatives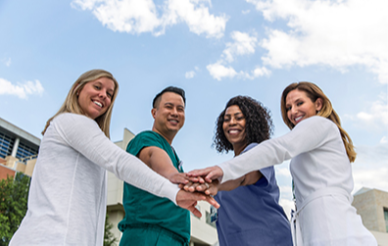 Diversity, Equity & Inclusion
We are committed to advancing and promoting a community where all feel welcomed and valued.
We know that diverse perspectives drive better results. A culture of inclusion empowers employees, encourages innovation and is a catalyst for building dynamic, results-oriented teams.
The experiences of our employees and patients mirror the need for meaningful change across the nation. We see that patients from minority racial and ethnic backgrounds experience a higher rate of premature death and more critical care needs than their white, non-Hispanic counterparts. These disparities have led us to focus our efforts on creating a culture of inclusion and closing gaps of care. Our Office of Diversity, Equity & Inclusion (DEI) is committed to advancing and passionately promoting a community where all feel welcomed and valued. We work to strengthen diversity among our current and future workforce and improve health equity to better serve underrepresented ethnic and racial populations.
Better never settles. Neither should you.
We are 49,000 professionals committed to making healthcare better. Come join us!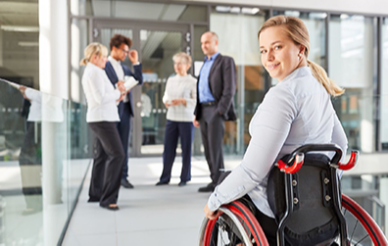 Committed to working for better healthcare.
Every day, our team members bring unique talents, a passion for innovation and a deep Commitment to those we serve. We empower each other to create healthier communities and deliver safe, high-quality and care across the State of Texas. With more than 52 hospitals, 800 access points, a health plan and an award-winning research institute, you'll have endless opportunities to make your mark on the future of healthcare. At Baylor Scott & White, you'll be joining a team that's committed to better.
We are in it together.
For more than a decade, the Employees 1st Emergency Assistance Fund has been providing financial assistance when our employees need it most. Although we're a large System, we truly are a family that supports and takes care of each other. We live our values. We are in it together.
Search among Baylor Scott & White Health jobs
no jobs found